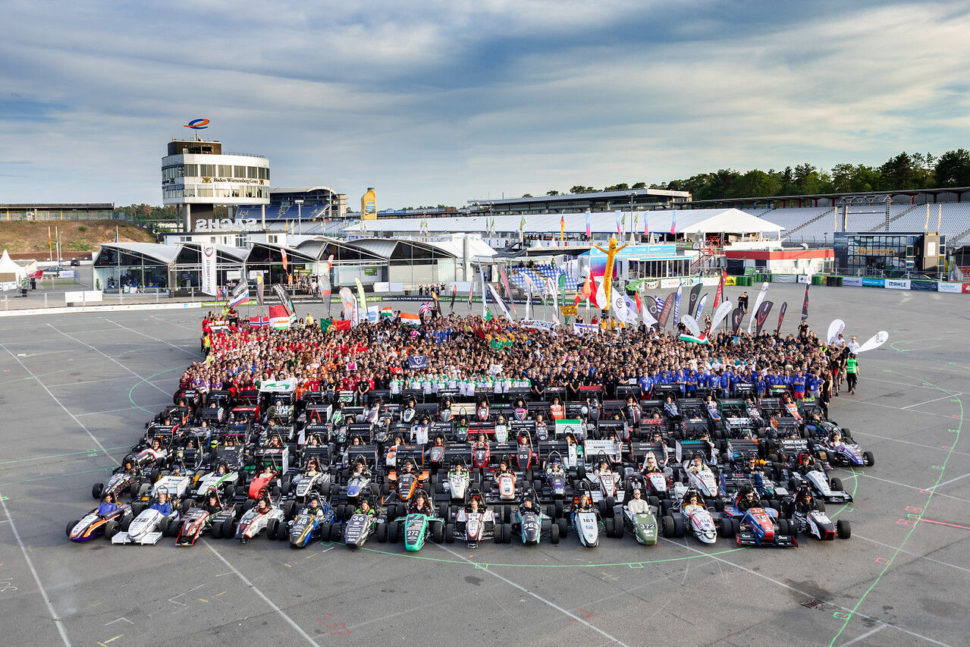 Formula Student (FS) is the European version of the original US Formula SAE competition. It is a prestigious competition of university teams, composed of students of bachelor and master studies. The beginnings of the competition date back to 1981 when the idea of ​​university races was born in the USA. It came to Europe 17 years later. Moreover, races are not taking place only on these continents. In addition to America and Europe, the competition is also held in Brazil, Japan, India or Australia. On the whole, over 800 teams from all over the world take part in the races. There is, therefore, no need to emphasize the importance of participation as it plays an important role in the rating and prestige of the whole university.
The aim of the competition remains unchanged every year. In addition to gaining valuable experience for participants and making friends with colleagues from abroad, the main goal is to show the world the ability to build its own single-seat racing car, which must be maneuverable, powerful, reliable and safe at the same time. The task of each team is to find all the resources needed for such a challenging task as the construction of a racing car undoubtedly is.
The winning team of each race is determined on the basis of scoring from static and dynamic disciplines. Without a doubt, not only the quality of the car but also the quality and skill of the racer himself plays a big role in the circuit.