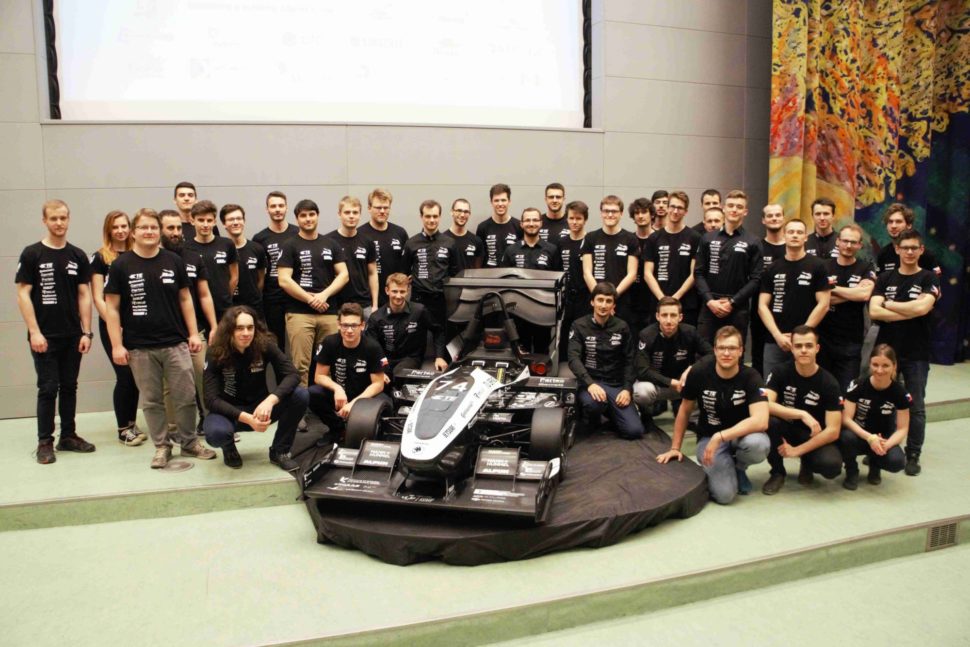 Our team TU Brno Racing consists of students of faculties of the Brno University of Technology. We receive professional support and consultation from both Ph.D. students, senior management and what is more, from external experts not only from automotive practice.
Our main goal is to design, construct and test a one-seat racing vehicle suited for participation in international competitions held in different parts of the world. Although, it is important motivation there is another one, which drives our racing team - the desire for knowledge, experience in the field and to work in a promising team - that is our driving force to achieve the goal - to realize the car and to be a good team!
However, building a complicated car for the Formula Student would not be possible without the financial, material and consulting support we receive from the university and our partners. We thank you all for your support!